Robert Jaskiewicz – President

With nearly 40 years of construction based experience from residential to mega commercial development Robert brings his repeated success in the industry back home to help the beginners and struggling trades to bring professionalism and service driven values to the front line of the residential and small commercial industry.
"I am glad to be a resource for all and help drive this association to success. This is about you and your business, let us help, and in turn help those who would benefit from your experience. It will be a better place"
Paul Lesieur – Vice President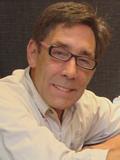 Starting as a carpenter Paul has over 35 years experience as a contractor with certifications for housing studies including kitchen and bath design, estimating and Universal Design. An avid writer for the building industry and founder of a remodeling blog and forum www.remodelcrazy.com. Paul serves the Twin Cities home market as a contractor and is a consultant to the City of North Oaks as Chairman of the Architectural Advisory Committee.
"We of NACRA will build the first democratic and powerful voice for contractors, remodelers, vendors and service providers for our industry.
Gerry Gerber – Secretary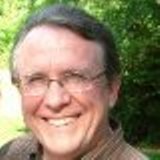 May of 2013 marks the 40th anniversary of Gerry's remodeling career.  An industry veteran who earned his Certified Remodeler designation in 1996, Gerry  has served the remodeling industry as Regional Vice President for NARI's Midwest Region 3, as well as President of the St. Louis Chapter.  Gerry was trained as a remodeling carpenter and grew a successful remodeling business in addition to developing his patent-pending software product MO-BILT.
"This association will serve the needs of the largest and best group of entrepreneurs this continent has to offer with education and practical solutions to everyday challenges.  I am honored to be able serve as Secretary of NACRA, Inc. and be its first Commercial Charter Member."